EURONET MEDIA
Established EuroNetMedia's presence in Italy
EuroNetMedia.org, the leading online media and public relation agency, is proud to announce the launch of its services and operations in Italy. As well as strengthening EuroNetMedia's position as the leading online PR network, this expansion to the Italian market enables EuroNetMedia.org to serve the Italian-speaking European market with its own local correspondents in Italy.
This latest expansion brings to eleven the number of European countries served by EuroNetMedia.org including Belgium, France, Ireland, Italy, Luxembourg, Malta, Monaco, Portugal, Spain, Switzerland, and United Kingdom. This puts the company in the unique position of being the only online PR agency operating such a significant European footprint.
EuroNetMedia was created in 2012 by a group of journalists with the goal of creating an international independent network offering integrated online and offline public relations campaigns.
LUXURY COMMUNICATION
EuroNetMedia.org is media partner of many luxury events, such as LuxuryChina, and collaborates with the best luxury lifestyle magazines, such as PoshMag. This perspective enables EuroNetMedia.org to share luxury knowledge and expertise for the benefit of its clients.
EuroNetMedia.org has developed innovative communication solutions tailored to the specific needs of luxury segments. Its key areas of competence in the fields of luxury include beauty, perfumes and cosmetics, fashion, jewellery, watches, wine and spirits, supercars, and yachts.
EuroNetMedia.org know how to involve specialized journalists with the uniqueness of luxury goods, telling them the story of an exclusive lifestyle. Press Releases are sent to individual journalists, reporters and editors that cover luxury topic and we also send them to newsrooms and luxury news sites and blogs so brands will appear in additional luxury news outlets that brings visibility, traffic, SEO benefit, and credibility to your brand.
JOIN US
Write for Us
If you are interested in contributing to Posh Luxury Mag, please click here
Press Releases
Please send Press Releases with accompanying images to: posh

poshmag.net
If you would like to place an advertisement click here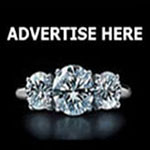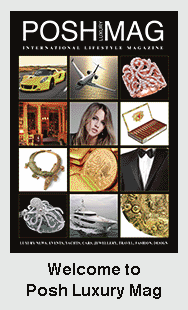 MORE ARTICLES
Copyright © PoshMag.Net - All Rights Reserved
Posh Luxury Mag

Terms of Use

Privacy Policy

SiteMap